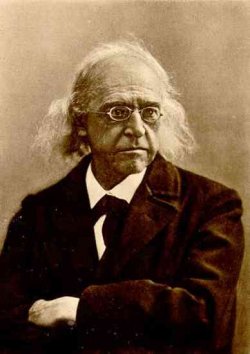 Mommsen, Theodor born Nov. 30, 1817, Garding, Schleswig [now in Germany] died Nov. 1, 1903, Charlottenburg, near Berlin, Ger. in full Christian Matthias Theodor Mommsen German historian and writer, famous for his masterpiece, Römische Geschichte (The History of Rome). He was awarded the Nobel Prize for Literature in 1902.
Mommsen was the son of a Protestant minister in Garding, Schleswig, and he grew up in Oldesloe (now Bad Oldesloe). He received his basic classical training in the senior classes of the Gymnasium (secondary school) Christianeum in Altona, then part of the Duchy of Holstein. From 1838 to 1843 he studied jurisprudence at the University of Kiel; inasmuch as the study of jurisprudence in Germany at the time was largely a study of Roman law, this had an essential influence on the direction of his future research...
Continue reading Theodor Mommsen Biography.
History of Rome
Book 01 The Period Anterior to the Abolition of the Monarchy
Book 02 From the Abolition of the Monarchy in Rome to the Union of Italy
Book 03 From the Union of Italy to the Subjugation of Carthage and the Greek States
Book 04 The Revolution
Book 05 The Establishment of the Military Monarchy